About We Shall Sea Dive Center
The base of your scuba and free diving activities
La base pour vos activités de plongée sous-marine et plongée en apnée. Nous proposons des offres pour débutants et confirmés et pour les volontaires. Plongées depuis le rivage et le bateau, spécialités comme: plongées de nuit, navigation, photographie digitale, Nitrox, flottabilité parfaite, chasses au trésor, jeux en apnée, ainsi que des actions de préservation du milieu marin. Nous proposons également un programme théorique étendu, couvrant l'histoire de la plongée, la physiologie, l'équipement et la vie marine à partir de conférences, de présentations Powerpoint, et de discussions ouvertes.
Learn More
Diving Center in Amorgos, Cyclades
WORLD STANDARDS
"WE SHALL SEA" is associated with the recognized federations S.S.I, N.D.L, I.A.N.T.D, C.M.A.S, F.F.E.S.S.M.
CARD ISSUING
We issue our cards under the World Recreational Scuba Training Council (WRSTC) standards and European Underwater Federations (E.U.F) standards.
INSURANCE
WE SHALL SEA dive center dive team students and visiting divers are fully insured by D.A.N (divers alert network)
SAFETY
WE SHALL SEA equipment is being tested inspected and certified annually by an internationally authorized group – Bureau Veritas. Of course we check and maintain our equipment after every dive.
Dive there with Nikos!

Amazing experience! My partner was diving for first time and Nikolas made sure to show him around and go through all the details step by step. It impressed me his patience and professionalism! I dive with Nikos in 30m and OMG Greek sea is stunning!…
Best « adventure » diving !

It's the third time I come back to We Shall Sea, and every year there are new dives and new things to discover. The dive club (finally) has a boat (yeah !!) and surfing the deep blue waters of Amorgos is a pleasure on top…
Amazing scuba diving for our honey moon !!

We had an amazing experience starting scuba diving with the We Shall Sea team during our honey moon. We didn't know anything about diving, and Nikos and his team were totally dedicated to our confort, our security, our well-being … And we enjoyed it really…
Great pro

I have had the chance of diving with Nikolas on september for my specialty course Deep Diving and I will never forget that. Everything from previous informations collection through the adorable and patient Jeanne to the last spectacular big blue diving went smoothly. Niko was…
https://vimeo.com/24690259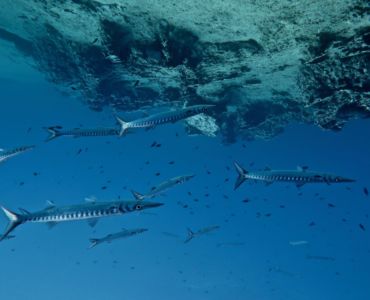 Nous regardons ce banc depuis longtemps. Depuis qu'ils sont jeunes. Ils nous laissent nous rapprocher maintenant et faire leur danse en nous
Enseigner aux enfants est une question très sensible et délicate! Nous prenons donc notre temps et faisons de notre mieux lors de